England

Spain

Germany

Italy

France

Netherlands

Portugal

Scotland

Brazil

USA

China
Ancelotti 'tells Real Madrid bosses to sign Harry Kane in transfer showdown talks' as he breaks silence on Tottenham ace
REAL MADRID manager Carlo Ancelotti has urged club bosses to sign Tottenham superstar Harry Kane in the summer, reports suggest. Kane is running the last 12 months of his deal with Spurs and a bidding war looks set to...
Ian Wright calls out Erik ten Hag selection mistake after "tepid" Man Utd lose FA Cup final
Manchester United missed out on adding the FA Cup to the League Cup trophy they've already won this season after being beaten 2-1 by derby rivals Man City at Wembley
Why does Pep Guardiola have 'P' on his hoodie during Manchester City games?
PEP GUARDIOLA is one of the most cultured characters in world football. The Spaniard, 51, who is the Treble with Manchester City, can regularly be seen on the touchline wearing bold clothing. ReutersPep Guardiola can regularly be spotted wearing...
Ilkay Gundogan underlines Man City's Champions League desire ahead of potential treble
Ilkay Gundogan's brace powered Manchester City to FA Cup glory with the treble now close and the German admits Champions League success is what they want more than anything
Manchester United XI vs Man City: Starting lineup, confirmed team news and injury latest for FA Cup final
Fred starts for Manchester United in the FA Cup Final against Manchester City.
Rangers cleared to sign forgotten ex-Man Utd player after Crystal Palace rule themselves out of running
RANGERS are clear to sign former England keeper Jack Butland after Crystal Palace passed on the chance to extend his contract. The Eagles had the option of triggering a new one-year deal with Butland — who has been on...
West Ham and Burnley in £20million transfer fight for Ligue 1 striker who outscored Lionel Messi this season
WEST HAM and Burnley want Strasbourg striker Habib Diallo — if the price is right. Clarets boss Vincent Kompany went to watch the prolific Senegal star, 27, in Ligue 1 action and the Hammers have also been tracking him....
Inside Barcelona's Olympic Stadium, their new home that lay forgotten for years and where England flop scored only goal
THE Nou Camp is such a huge part of Barcelona's history. The likes of Johan Cruyff, Ronaldinho and Lionel Messi have all proudly paraded the turf with their generational talent. GettyBarcelona are moving to the Estadi Olimpic Lluis Companys...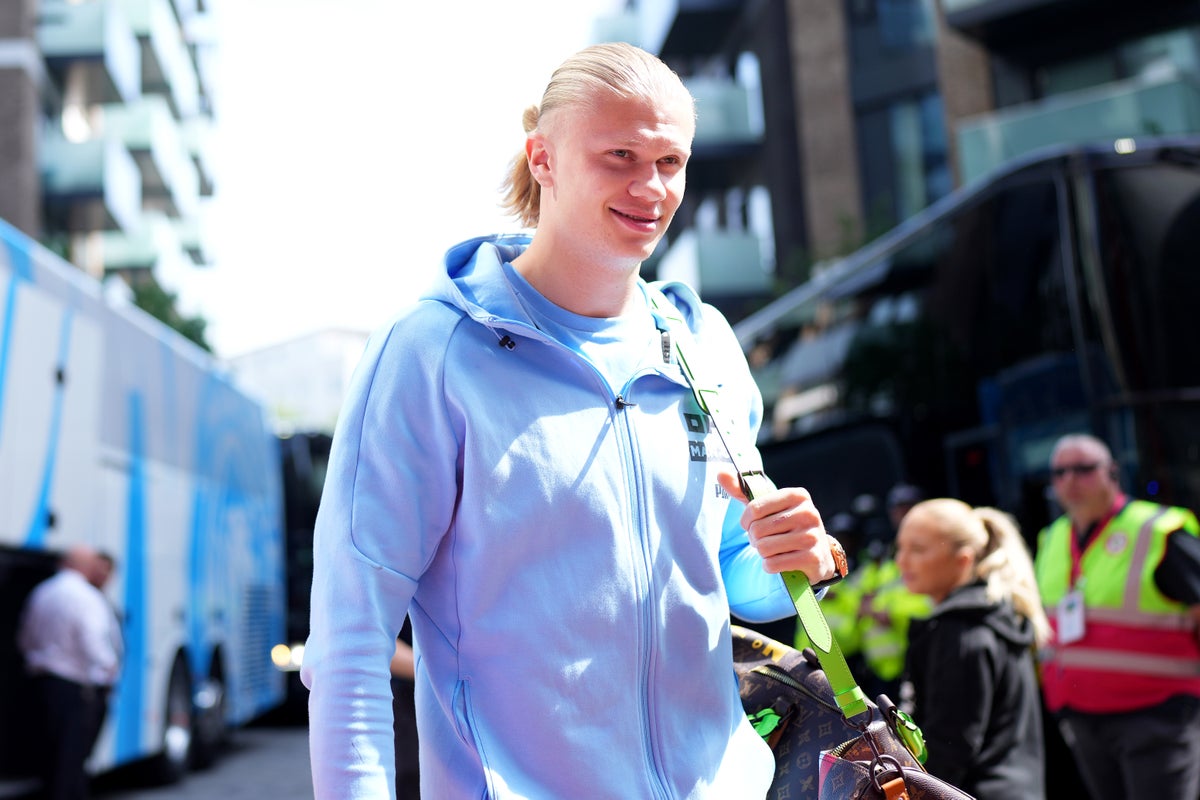 Where to watch the FA Cup final: Man City vs Manchester United TV channel
The stage is set for a historic FA Cup final as Manchester United face Manchester City
Man City go 1-0 up in FA Cup final after just 13 seconds to leave Man Utd fans stunned
Ilkay Gundogan scored after just 13 seconds during the FA Cup final for Manchester City to give them a 1-0 lead over Manchester United
Football News