England

Spain

Germany

Italy

France

Netherlands

Portugal

Scotland

Brazil

USA

China
Newcastle announce shock signing of former Sunderland manager to join Eddie Howe's team
NEWCASTLE have announced the signing of former Sunderland manager Jack Ross. Ross, 46, has joined the team as the club's Head of Coach Development on a short-term basis. PA:Press AssociationFormer Sunderland manager Jack Ross has been appointed as Newcastle's...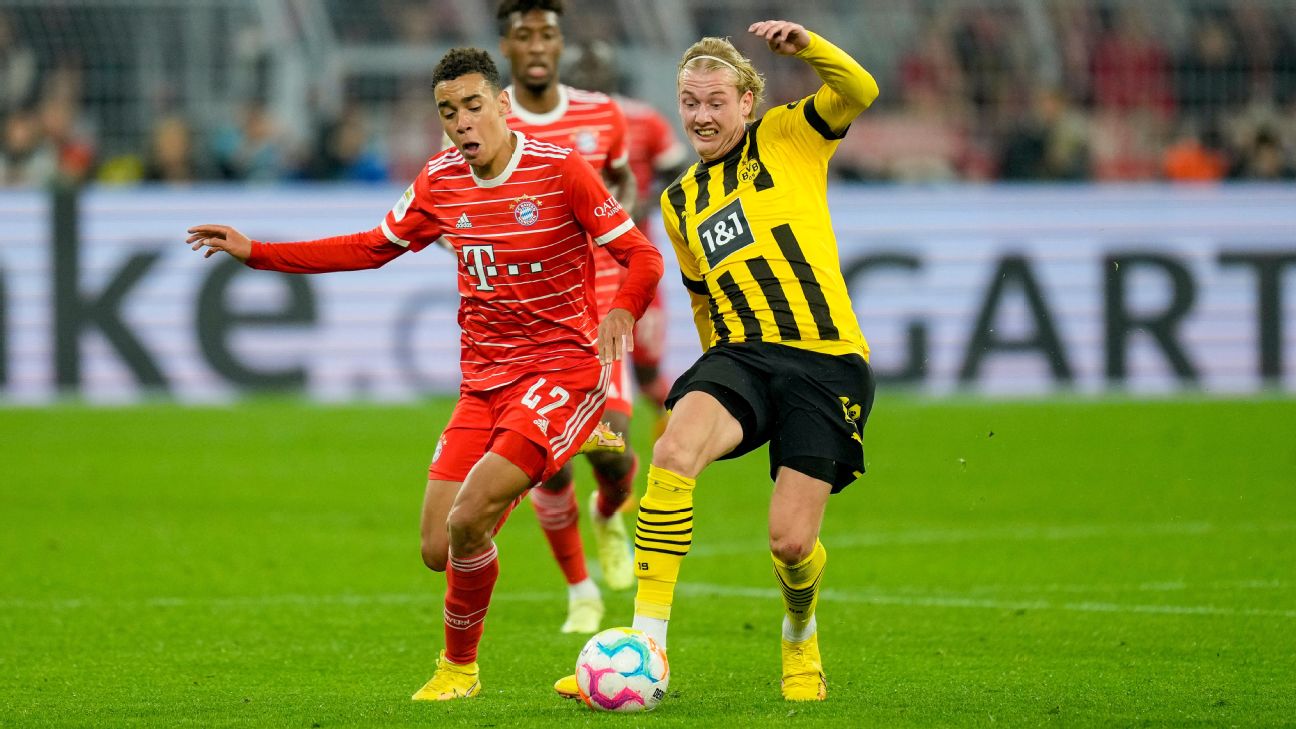 Bayern-Dortmund isn't Bundesliga title decider, but it's close
One point separates Dortmund and Bayern atop the Bundesliga and makes for an enticing Klassiker on Saturday, even before introducing Thomas Tuchel.
Man Utd in Harry Kane blow after Daniel Levy 'made vow following transfer exit he still regrets'
MANCHESTER UNITED face another obstacle to securing Harry Kane after Daniel Levy reportedly made a vow over his transfer policy. The future of the Tottenham striker is set to be one of the biggest stories of the summer as...
Matt Le Tissier and Patrice Evra 'cut from Prem Hall of Fame shortlist' after outbursts
A smaller Premier League Hall of Fame shortlist has seen six stars axed - including conspiracy theorist Matt Le Tissier and Patrice Evra following his homophobic abuse conviction
Argentina set to be handed spot in major tournament despite NOT QUALIFYING
ARGENTINA are set to play at the Under-20 World Cup this summer, despite not qualifying. The Albiceleste didn't initially make the cut after failing to get out of their group in last month's South American U-20 Championship. AFPArgentina's Under-20...
Liverpool XI vs Manchester City: Predicted lineup, confirmed team news and injury latest for Premier League
Latest Reds team news with Luis Diaz back in training
How Sheikh Jassim's takeover of Man Utd would work after deal for Glazers' 69 per cent
Qatari group have explicitly said that they want to own 100% of Man Utd and the fact the club is listed on the New York Stock Exchange rather than London's FTSE makes it a far easier objective to achieve
William Saliba explains what sets Bukayo Saka apart as Arsenal face contract urgency
William Saliba has enjoyed a remarkable season in an Arsenal shirt and earned plenty of plaudits, but the young defender has opted to shine the light on team-mate Bukayo Saka
Premier League owners' test to include disqualification for 'human rights abuses'
Premier League clubs have agreed to bring in tougher rules to its owners' and directors' test - including disqualification for individuals found guilty of "human rights abuses".
Barcelona in contact with Lionel Messi over potential summer return
The Argentina international joined Paris St Germain in 2021 but his contract expires this summer.
Football News