England

Spain

Germany

Italy

France

Netherlands

Portugal

Scotland

Brazil

USA

China
Maddison set to start on left wing for England against Ukraine
James Maddison is expected to make his first start for England against Ukraine at Wembley on Sunday - with the Leicester City playmaker set to line up on the left wing.
Harry Kane's record won't be beaten for 20 years… but England captain will have to know when to step aside
STUART PEARCE feels England could have to wait another 20 YEARS to find a striker to rival Harry Kane. Kane scored a record-breaking 54th goal for the Three Lions on Thursday night to secure a 2-1 win over Italy...
England vs Ukraine LIVE: Latest score and goal updates from Euro 2024 qualifier today
Gareth Southgate is targeting back-to-back wins after England beat Italy on Thursday
Chelsea boost as teen wonderkid Andrey Santos makes full Brazil debut – four weeks after failing to land UK work permit
CHELSEA loanee Andrey Santos has made his senior Brazil debut before playing a game for the Blues. The 18-year-old wonderkid joined the club in January in a deal that could be worth £18million but was sent out on loan...
Joselu scores twice as Luis De La Fuente Spain reign starts with win over Norway
Substitute Joselu hit a quick-fire late brace on his debut after Dani Olmo's early opener
Ben Foster enjoys dream Wrexham debut as promise to Ryan Reynolds starts to come true
The former England ace got his first game back at Wrexham under his belt in front of the club's Hollywood owners Ryan Reynolds and Rob McElhenney against York City
Top European clubs throw weight behind expanded Club World Cup plan by FIFA
European Club Association gives green light to 32-team showcase
Brazil slump to shock 2-1 defeat to Morocco in first game since disappointing World Cup in Qatar
MOROCCO stunned Brazil 2-1 on Saturday as the North African nation continued to ride the wave following a superb World Cup. Disappointing Qatar quarter-finalists Brazil also picked up from where they left off by suffering a first ever defeat...
Tottenham manager latest: Tim Sherwood 'relieved' Spurs won't appoint ex-Chelsea boss Thomas Tuchel
Former Tottenham boss names one man he is happy will not take over from Antonio Conte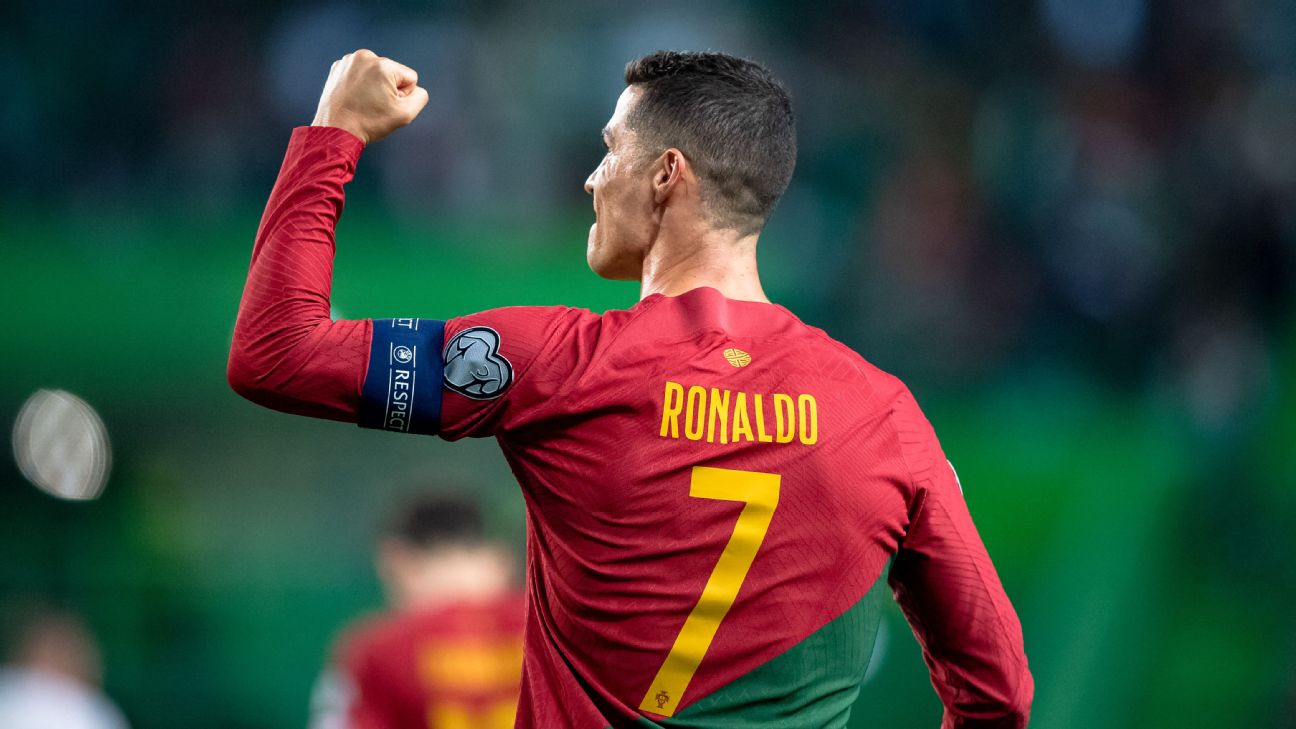 Why every game matters for record-breaker Ronaldo to keep Messi at bay
Cristiano Ronaldo's career has always been about squeezing every drop from his natural ability and now he wants every goal he can get for Portugal.
Football News