England

Spain

Germany

Italy

France

Netherlands

Portugal

Scotland

Brazil

USA

China
Ryan Reynolds and Rob McElhenney in emotional post-game interview with Wrexham Ladies star
If the day for Wrexham Women couldn't get any better, they were joined by Hollywood owners Ryan Reynolds and Rob McElhenney out on the pitch after recording a record attendance
Thomas Tuchel's claim about Bayern talks shed light on ruthless Julian Nagelsmann axe
Former Chelsea manager Thomas Tuchel has been named as Bayern Munich's new manager after Julian Nagelsmann's time in charge officially came to its end on Friday
I gave Dele Alli his debut but 'lost it' when he smirked at me – I 'pinned him against the dressing room wall'
DELE ALLI'S former manager Karl Robinson has opened up on the time he pinned the player up against a wall. The attacking midfielder begun his career at MK Dons before moving to Tottenham. PADele Alli's best form came in...
'Zinchenko knows London is blue' – Chelsea star Mudryk taunts Ukraine team-mate after rejecting Gunners
CHELSEA ace Mykhailo Mudryk trolled Ukraine team-mate and Arsenal star Oleksandr Zinchenko by telling him London is "blue". Mudryk almost joined Zinchenko at the Emirates in January but the Blues hijacked the move and so the winger went to...
Reece James injury: Fresh setback for England as Chelsea defender forced to leave camp
Latest injury issue leaves Chelsea player a doubt to face Aston Villa
Michael O'Neill rues missed chances as Northern Ireland suffer Finland setback
Benjamin Kallman's first-half goal earned the visitors victory at Windsor Park.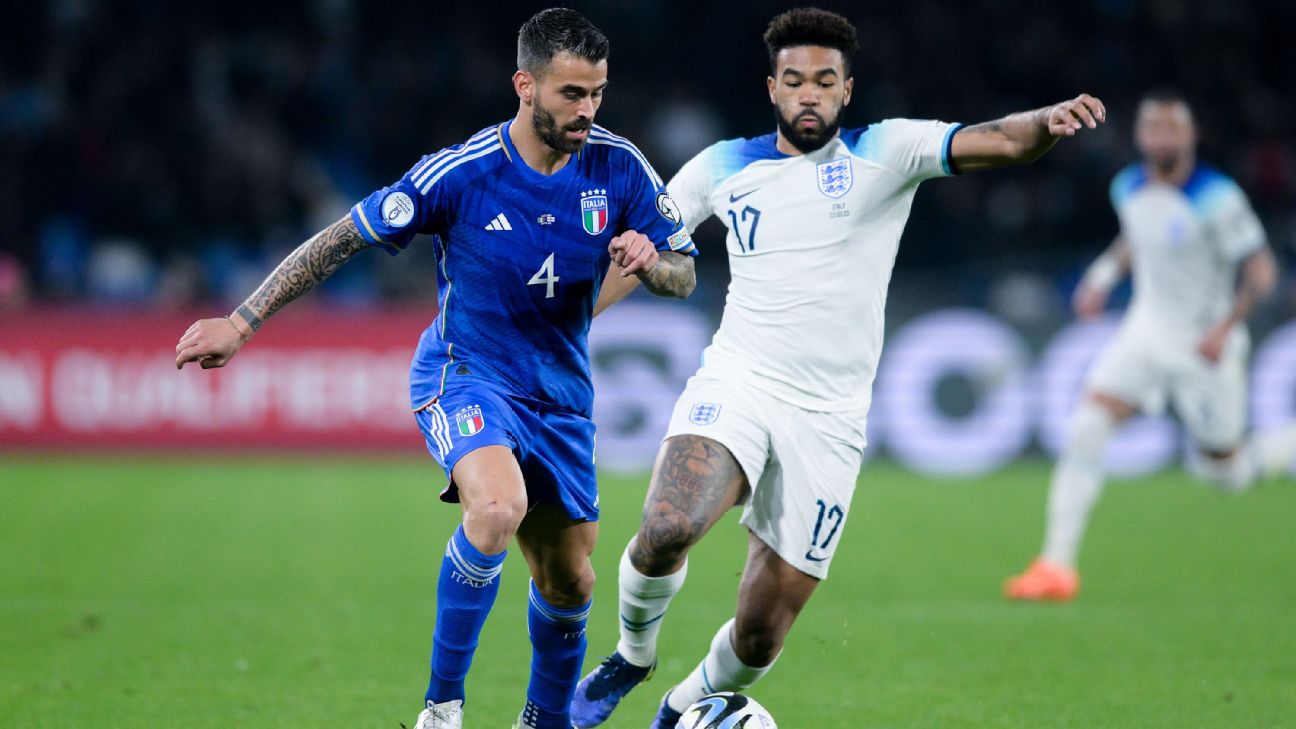 Injured James withdraws from England squad
England's Reece James has withdrawn from the squad ahead of their European Championship qualifier against Ukraine due to injury.
Manchester City dealt blow as Phil Foden leaves England squad after undergoing surgery to remove appendix
Foden will now return to Manchester to begin rehabilitation.
Seven Man Utd stars who have just 12 games to save their club careers including McTominay and Maguire
MANCHESTER UNITED manager Erik ten Hag has some major decisions to make at the end of the season. Ten Hag currently has a lot on his plate with United chasing a surprise treble, trying to land the FA Cup...
Huge football stadiums outside top flights - including 70,000 seats in fourth-tier
There's some stunning stadiums in world football that can often be forgotten despite their size as they don't feature in the top league of the country where they're built
Football News