England

Spain

Germany

Italy

France

Netherlands

Portugal

Scotland

Brazil

USA

China
Steven Gerrard takes aim at "really disappointing" Mykhaylo Mudryk after Wembley woe
Former England and Liverpool ace Steven Gerrard has issued a damning assessment of Mykhaylo Mudryk's performance for Ukraine against England at Wembley on Sunday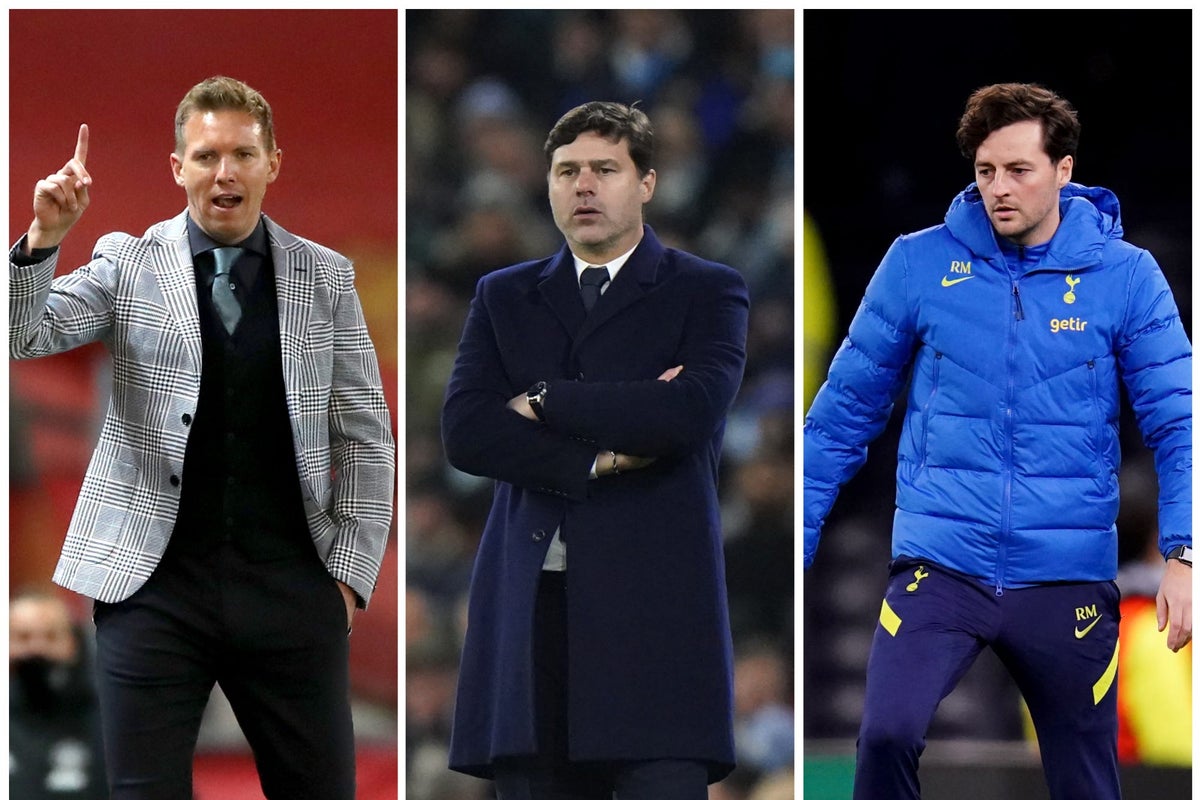 5 contenders to replace Antonio Conte at Tottenham
Conte has been dismissed following his extraordinary rant at Southampton.
'I was the most hungover man in the world' – Ben Foster reveals what he was doing before he joined Wrexham aged 39
BEN FOSTER has admitted that he was 'the most hungover man in the world' just one week before his return to football. The 39-year-old goalkeeper came out of retirement earlier this week to sign for National League side Wrexham....
LAFC hero Denis Bouanga nets winning goal just an hour after landing in Los Angeles
MLS Cup champions LAFC won again on Saturday night, but their game-winning goal came from a player who wasn't even in the continent until two hours before the match
Premier League clubs angry at timing of Everton financial charges after huge U-turn
Everton could be in line for a points deduction after allegedly breaching Financial Fair Play rules, with the Premier League having launched an investigation into the club
Sir Kenny Dalglish gives advice to Kieran Tierney over Arsenal future
Tierney faces an uncertain future at Arsenal.
Thierry Henry and France 'will never be forgiven' for 'disgraceful' handball vs Ireland
Thierry Henry's infamous handball in France's World Cup qualifying play-off will never be forgiven by the country of Ireland - with it 'still fresh' in minds
Chelsea announce £121m loss and warn Roman Abramovich exit will impact club for years
The club saw an increase in matchday and commercial revenue, alongside £123.2m from player sales in past financial year but overall loss proves impact of government's special licence
Inside Arsenal boss Mikel Arteta's 'genius' training methods inspiring Premier League title charge including dodgeball
ARSENAL fans have been told to "trust the process" since Mikel Arteta took over. It wasn't easy to begin with, as the Gunners initially struggled under Pep Guardiola's former No2. PAMikel Arteta's 'genius' training ground secrets have been revealed[/caption]...
Liverpool's forgotten man sends Jurgen Klopp timely reminder before top four run-in
The Reds have endured a difficult season so far but all hope is not lost in the race for Champions League qualification and Jurgen Klopp may have one ace up his sleeve
Football News