England

Spain

Germany

Italy

France

Netherlands

Portugal

Scotland

Brazil

USA

China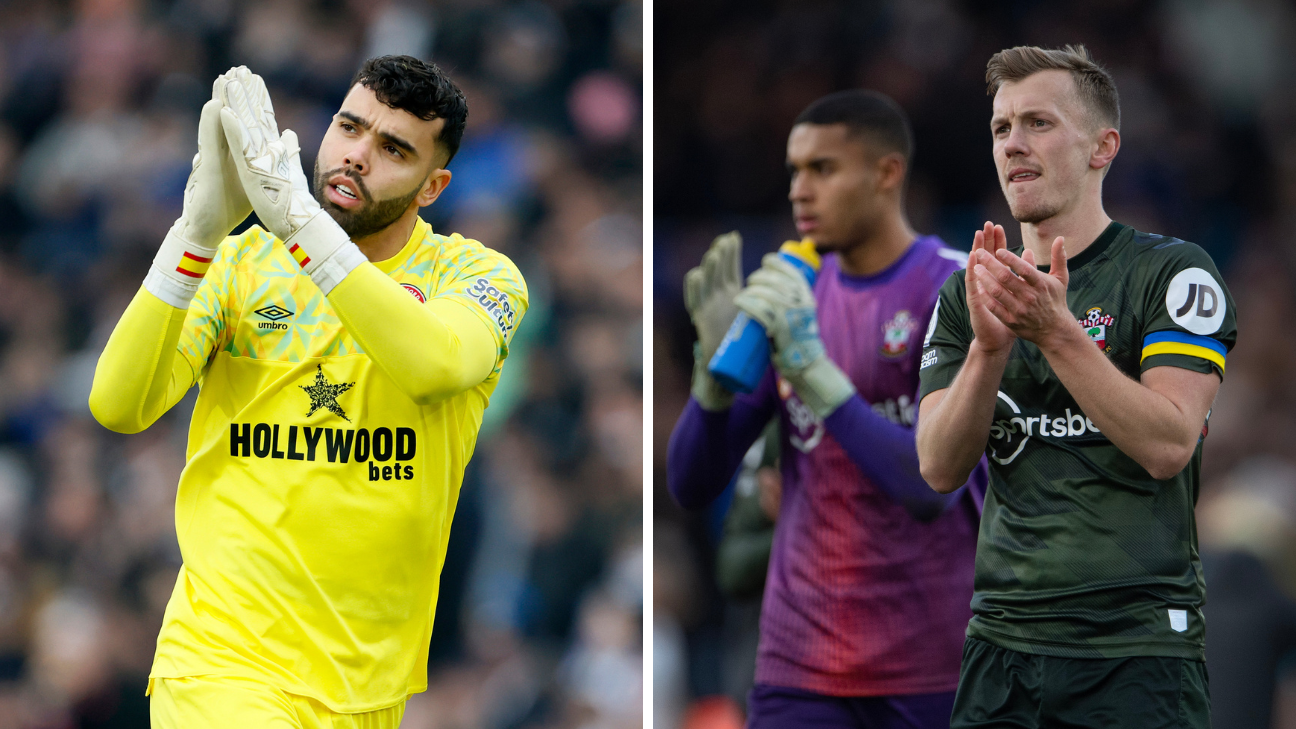 Transfer Talk: Spurs target Raya, Ward-Prowse as part of squad overhaul
Tottenham are reportedly keen to sign Brentford keeper David Raya and Southampton midfielder James Ward-Prowse. Transfer Talk has the latest.
Jude Bellingham transfer decision made by Real Madrid as Kylian Mbappe stance confirmed
Real Madrid have ruled out heavy investment this summer despite long-running interest in star players Jude Bellingham, also wanted by Liverpool, and Kylian Mbappe
Tottenham manager latest: Tim Sherwood 'relieved' Spurs won't appoint ex-Chelsea boss Thomas Tuchel
Former Tottenham boss names one man he is happy will not take over from Antonio Conte
Gareth Southgate lays down law to worried Premier League teams over player burnout
With the World Cup buried in the middle of the season, Premier League players have faced a gruelling season with more international games lined up in the summer
Gianluca Conte to exit Tottenham but Antonio gives blessing for rest of coaching staff to stay
Gianluca Conte is expected to follow brother Antonio out of Tottenham, but the rest of the Italian's coaching staff are set to remain with his blessing.
Fulham boss Marco Silva faces even bigger ban after Man Utd outburst as he's slapped with fresh FA charges
FULHAM boss Marco Silva has been hit by ANOTHER FA charge – and could see his looming red card ban extended. Silva was already in hot water after being sent off by ref Chris Kavanagh for his reaction to...
Rep of Ireland vs France lineups: Starting XIs, team news and injury latest for game today
Seamus Coleman starts for Ireland in tonight's Euro 2024 qualifier with France.
England vs Ukraine LIVE: Latest score and goal updates from Euro 2024 qualifier today
Gareth Southgate is targeting back-to-back wins after England beat Italy on Thursday
Man Utd co-owner Avram Glazer 'is AGAINST selling club and only put Red Devils up for sale for 'fishing expedition'
MANCHESTER UNITED co-owner Avram Glazer does not want to sell the club, according to reports. The Red Devils were put up for sale in November with the Glazers reportedly seeking £6billion. GettyAvram Glazer, centre, is against a full sale...
Maddison set to start on left wing for England against Ukraine
James Maddison is expected to make his first start for England against Ukraine at Wembley on Sunday - with the Leicester City playmaker set to line up on the left wing.
Football News