England

Spain

Germany

Italy

France

Netherlands

Portugal

Scotland

Brazil

USA

China
Man City's FA Cup heroes sing and take selfies with Elton John after bumping into pop legend on airport runway
MANCHESTER CITY stars celebrated their FA Cup triumph with none other than the Rocket Man himself Elton John after edging closer to an historic Treble. The Premier League champions beat Manchester United 2-1 in the FA Cup Final on...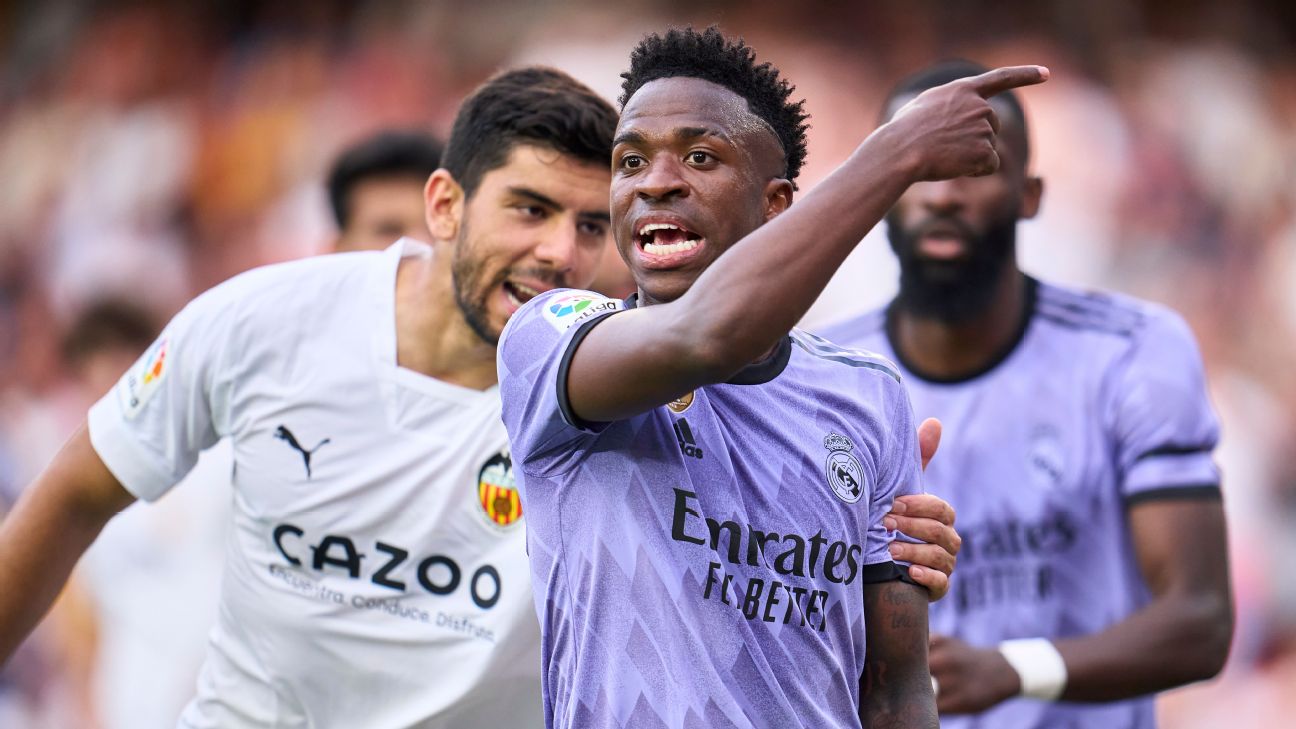 Vinicius Junior confronted fans who racially abused him; here's what happened next for him, Real Madrid, LaLiga
Real Madrid star Vinicius was racially abused by Valencia fans during their May 21 game and while this isn't the first time he's been targeted, this incident has sparked a global call for action. Here's what happened that night,...
Lionel Messi's dad holds transfer talks with Joan Laporta over Barcelona return
Barcelona legend Lionel Messi could be nearing a return to the Catalan giants after being booed in his final Ligue 1 game for Paris Saint Germain on Sunday night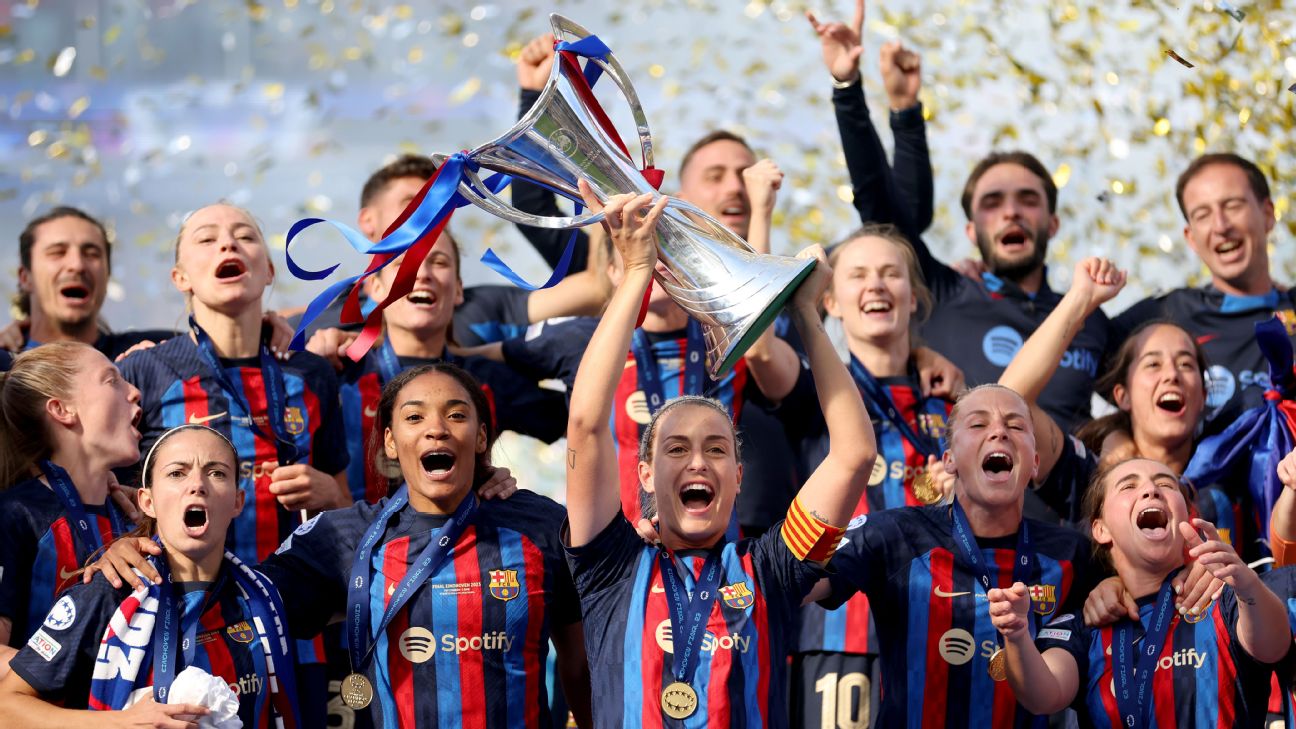 Barca's Champions League heartbreaks fuel win over Wolfsburg
Barca have a history of Champions League final heartbreak, but they learned from it, using the losses' lessons to beat Wolfsburg to European glory.
Chelsea contract rebel Mason Mount laughs off speculation he's joining Manchester United
The midfielder was asked about his future at the Spanish Grand Prix.
Lionel Messi booed by PSG fans ahead of final game for French champions
Lionel Messi is set to leave Paris Saint-Germain this summer on a free transfer and the 35-year-old was booed by supporters ahead of his final appearance against Clermont Foot
Club slams fans for abuse of boy, 8, with cancer
Ligue 1 club AC Ajaccio has condemned its supporters for a "deplorable incident" which saw a boy with brain cancer abused at their match against Marseille on Saturday.
Emmanuel Petit's Tottenham Hotspur taxi transfer truth
Petit explains meeting with Spurs at White Hart Lane before getting them to pay for his taxi to Arsene Wenger's house
Graeme Souness leads Galatasaray title celebrations by repeating stunt that led to death threats
Graeme Souness was invited out on to the Galatasaray pitch ahead of their Istanbul derby clash against Fenerbache as he decided to conduct his iconic flag celebration
Ex-Crystal Palace cheerleader dies aged just 37 as Crystal Girls pay emotional tribute
Charlotte Duffy was a member of the original 'Crystal Girls' squad that performed at Crystal Palace fixtures, but the group announced the former dancer and model has died
Football News