England

Spain

Germany

Italy

France

Netherlands

Portugal

Scotland

Brazil

USA

China
Thomas Tuchel appointed new Bayern Munich boss as Julian Nagelsmann sacking confirmed
Former Chelsea boss will face old club Borussia Dortmund in first game
Everton referred to independent commission over alleged breach of Premier League financial rules
Everton have been referred by the Premier League to an independent commission over an alleged breach of the top-flight's profitability and sustainability rules.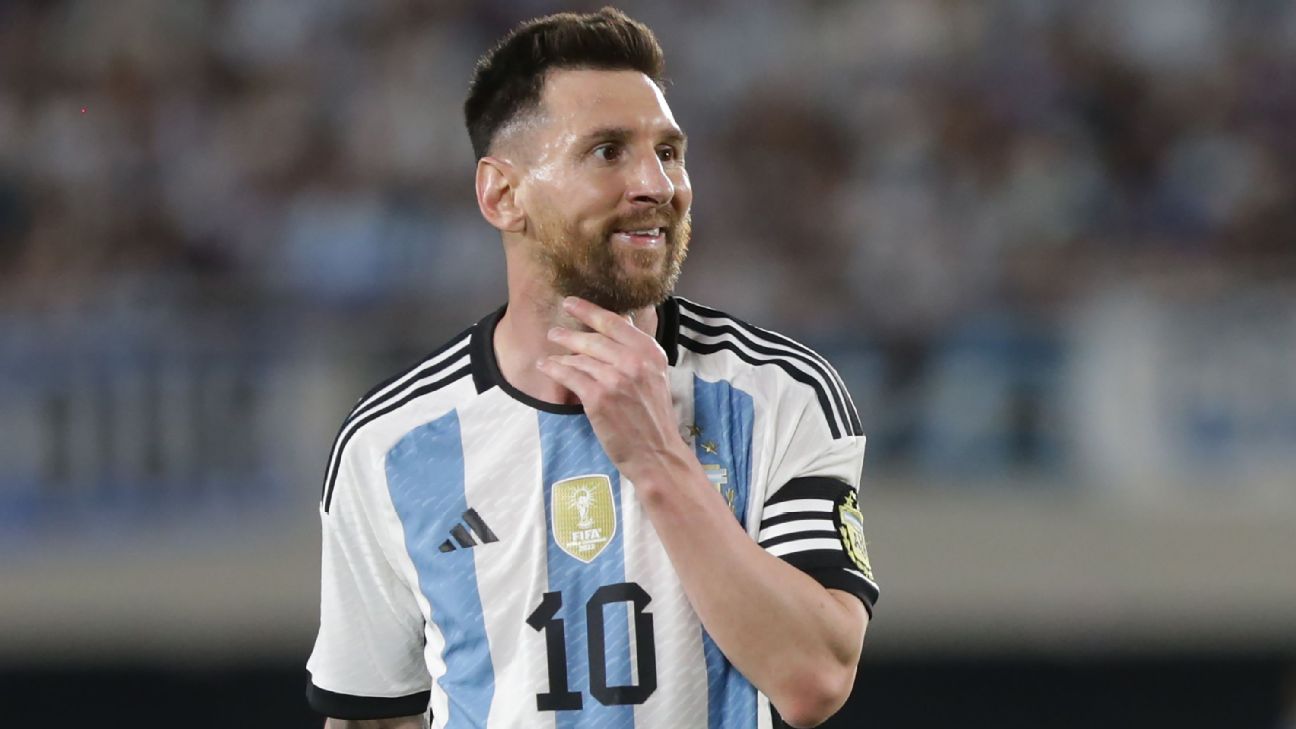 Messi scores 800th goal in win over Panama
Lionel Messi scored his 800th career goal for club and country in Argentina's friendly against Panama in Buenos Aires on Thursday night.
Alexis Sanchez makes brutal Man City remark as he reflects on Man Utd transfer
Former Arsenal forward Alexis Sanchez raised eyebrows in January 2018 - when he joined Jose Mourinho's Manchester United instead of Pep Guardiola's Manchester City
Man Utd takeover LIVE: Glazers concerns re-emerge, Ratcliffe lodges second bid, Sheikh Jassim latest
Sir Jim Ratcliffe has now officially lodged a revised bid for Manchester United, but the prospect of the Glazers selling a minority share to a hedge fund has once again been touted
Ex-Man Utd star Juan Mata returning to Manchester for shock new role focused on his other passion
JUAN MATA is coming back to Manchester in the summer, but it's not to rejoin Erik ten Hag's revolution. The ex-Manchester United star returns to the city to curate an art exhibition focusing on football. Juan Mata is coming...
Robbie Savage makes stand against concerning new rules with Macclesfield promise
The FA released their plans for non-league contracts this week to much anger - with an injured player set to lose full pay after 12 weeks when the £99.35-a-week statutory wage would kick in
Cristiano Ronaldo is going to help us win the Euros at 39 – he's completely committed to Portugal, says boss Martinez
ROBERTO MARTINEZ begins his Portugal journey in the heart of Lisbon tonight. Yet the new coach has already done the hard yards in ­setting high expectations, earning the respect of a talented group and — most importantly —  winning...
Quiz! Can you name the 50 most valuable English players according to Transfermarkt?
Which English stars would set you back the most money?
I broke Glenn Hoddle's ribs when I gave him CPR, says Spurs fan who saved his life after cardiac attack
THE man who saved Glenn Hoddle after his heart stopped has re­vealed he broke seven of the footie pundit's ribs giving him CPR. Spurs fan Simon Daniels was reunited with Glenn on telly yesterday. Ex-Tottenham and England ace Glenn...
Football News