England

Spain

Germany

Italy

France

Netherlands

Portugal

Scotland

Brazil

USA

China
Sir Alex Ferguson and Gary Neville in agreement on best player in boss' dream Man Utd XI
Manchester United have plenty of players to pick from when it comes to their all-time Premier League best XI, with some of their biggest stars playing during Sir Alex Ferguson's tenure
Jamie Carragher predicts Liverpool to be title kingmakers in '50-50' Arsenal and Manchester City race
Liverpool could prove the definitive test for both Arsenal and Manchester City in their race for the Premier League title, according to Jamie Carragher.
Man Utd handed Frenkie de Jong boost as Barcelona eye transfer swap deal
Barcelona are pursuing a deal to sign midfielder Ilkay Gundogan from Manchester City as suggestions of Frenkie de Jong moving to Manchester United start to resurface
Erik ten Hag 'gives go-ahead' to Manchester United board over Goncalo Ramos transfer
United are set to make a huge move this summer.
Mason Greenwood 'tells Man Utd he wants to return ASAP' but club won't rush decision
Mason Greenwood has told Manchester United he wants to return to the first-team fold - but the 21-year-old isn't expected to be back until at least next season amid the club's internal investigation
Wayne Rooney says 'it's a shame how it ended' for Cristiano Ronaldo after row with former Man Utd team-mate
WAYNE ROONEY has said "it's a shame how it ended" for Cristiano Ronaldo at Manchester United. The 38-year-old saw his contract ripped up at Old Trafford after his explosive interview with Piers Morgan. GettyWayne Rooney has often slammed Cristiano...
Bethany England belongs in World Cup squad, says Tottenham's Vicky Jepson
The professionalism of Tottenham's six-goal January recruit was praised by the club's interim boss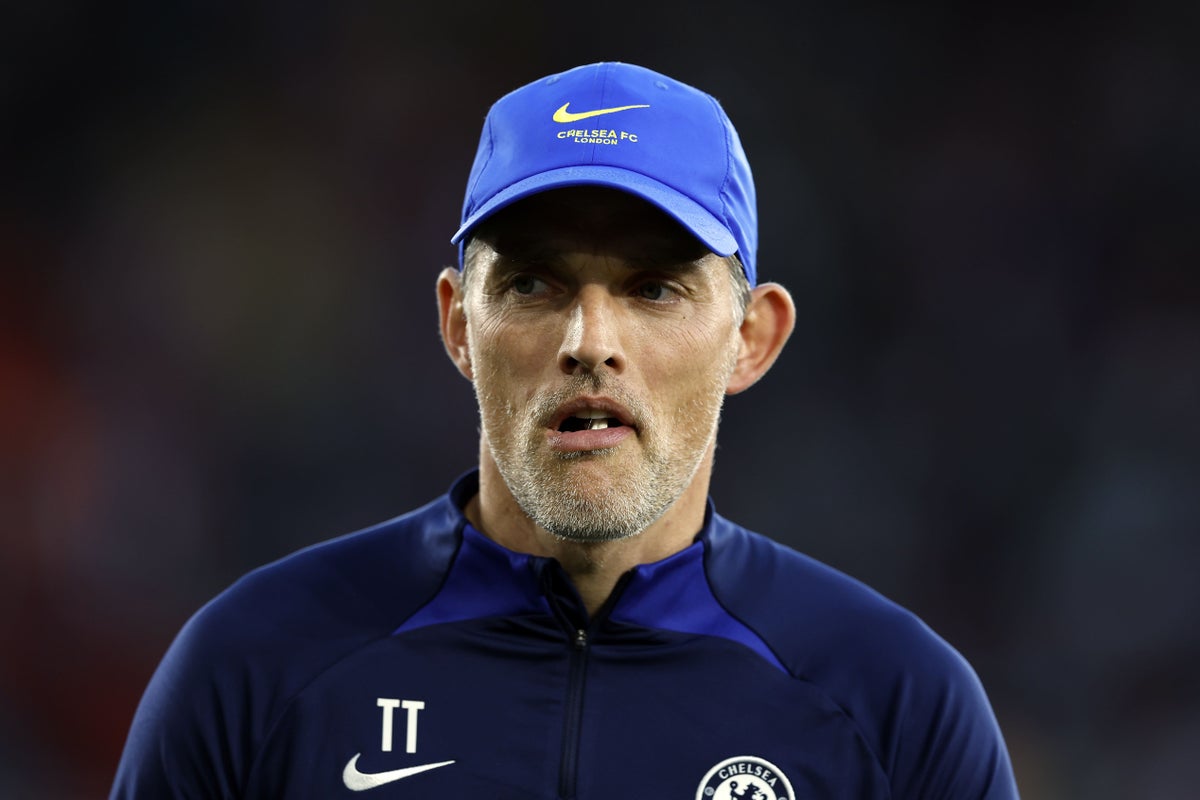 Thomas Tuchel sacked by Chelsea in meeting that 'lasted three to five minutes'
Tuchel won the Champions League, UEFA Super Cup and Club World Cup during a 20-month spell as Chelsea boss before being let go by Todd Boehly.

Ferguson and Wenger recreate iconic poses for Hall of Fame
Former managers Sir Alex Ferguson and Arsene Wenger were inducted into the Premier League Hall of Fame -- and they did it in style.
Man Utd legend Gary Neville slams 'you clearly didn't watch him play' as he names best full-back of Premier League era
GARY NEVILLE has insisted that one of his former Manchester United team-mates was the best full-back the Premier League has ever seen. The ex-England right-back, now a pundit for Sky Sports, enjoyed a stellar career himself at the back...
Football News