England

Spain

Germany

Italy

France

Netherlands

Portugal

Scotland

Brazil

USA

China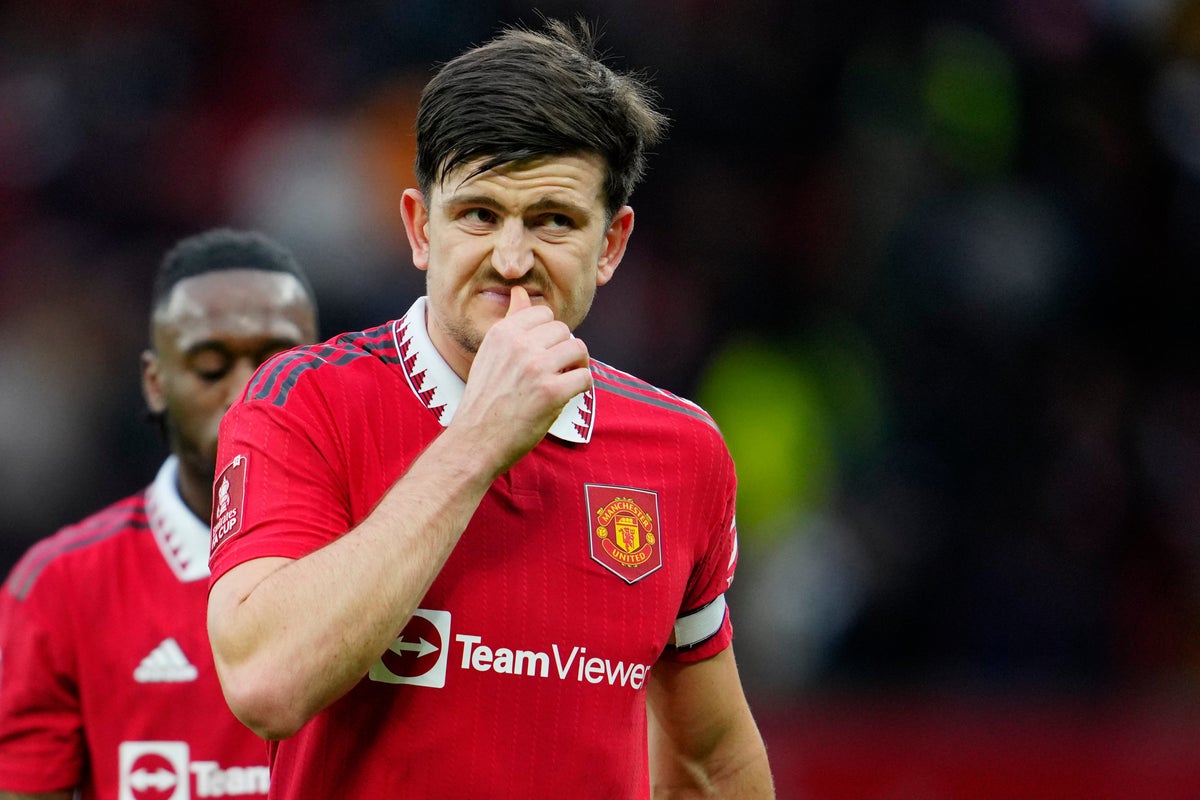 I never let England down but not winning Euros would be failure – Harry Maguire
The 30-year-old also feels he remains an influence at Manchester United despite falling out of favour.
Inside Lionel Messi's luxury £12million private jet with family names on steps, No 10 on tail, kitchen & two bathrooms
STEP inside Lionel Messi's private jet. The £12million luxury plane is the perfect means of transport for the Argentine to travel, especially if he wants to haul his many trophies along for the ride. Lionel Messi has got a...
Chelsea star is so popular opposition players fight amongst themselves to get his shirt
British record signing Enzo Fernandez was swarmed by Panama players as they argued over his shirt after Argentina's friendly victory in Buenos Aires on Thursday night
Savvy punter wins big sum from bet placed in 2016 after Harry Kane breaks goal record
Footy fans have been left in awe at an audacious bet made seven years ago which proved to be successful after Harry Kane became England's all-time record scorer
Arsenal fall behind Leeds in transfer race for 'the next Riyad Mahrez' with wonderkid set for Barcelona exit
ARSENAL have fallen behind Leeds United in their battle for 'the next Riyad Mahrez', according to reports. Despite the Whites being dangerously close to the bottom three, they are still looking at targets for next season. EPAThe 18-year-old Ilias...
Arsenal to sell up to NINE first-team stars this summer in major clearout
Arsenal may be top of the league but are still planning massive surgery upon their return to the Champions League next season
Oleksandr Zinchenko reveals message to Mykhailo Mudryk after Arsenal transfer saga
£89m star has struggled since dramatic move to Chelsea
Erik ten Hag has shocked us all in Holland… the Cristiano Ronaldo bombshell has ended up helping him at Man Utd
DUTCH legend Ruud Gullit says compatriot Erik ten Hag has shocked everyone back home with the job he has done at Manchester United. And the former Chelsea and Newcastle manager claims that his explosive fall-out with Cristiano Ronaldo has...
Who will Manchester City sign this summer? Every player they've been linked with ahead of the transfer window
Check out the transfer rumours of all the players who could move to the Etihad Stadium ahead of next season
Who are Elliott Management? Hedge fund offering to buy Man Utd stake and work with Glazers
Hedge fund oversaw transformation of AC Milan before selling for £970m last summer but minor shareholding would see Glazer family remain in charge, a move that would create a fresh wave of anger among supporters
Football News